How does KEP Technologies meet the challenges of the aerospace sector?
Date: - Categories: Brands / Engineering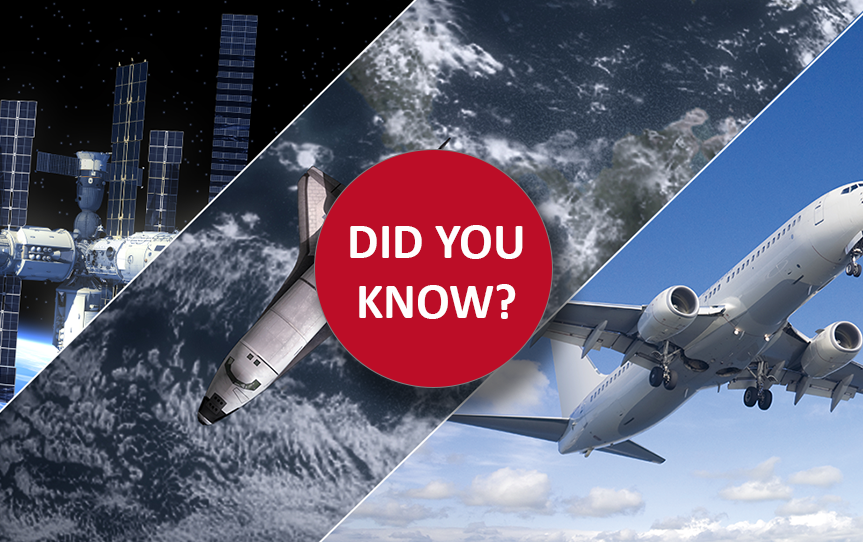 KEP Technologies, with its various brands and activities, supports the major players in the aeronautics and space sector to meet the challenges encountered at all stages of aircraft construction.
The Group provides specific solutions based on its multidisciplinary skills and multiple technological expertise, its innovation capabilities, its certifications (EN9100, ISO9001) and specific qualifications (ISO24394, Nadcap Welding, Nadcap NonDestructive Testing) and its mastery of engineering project management.
Project management
For the development of complex, customized solutions (design, co-development, technology integration, etc.), the Group's Engineering division has demonstrated its ability to implement complex industrial engineering projects.
Why can we support our customers in their projects?
In-depth experience in managing complex projects at all stages
Mastery of the requirements linked to highly constrained environments (nuclear, aeronautical, etc.)
A wide range of skills and a network of qualified subcontractors
Mastery of numerous technologies and integration of those of our partners
Proximity and reactivity through our direct presence on four continents
The industrial and financial capacity to carry out large-scale projects
Aeronautical certifications, qualifications and authorizations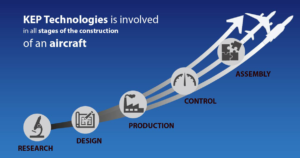 ---
Challenge
–
1. Research of new advanced materials
The development of new materials is a major factor of progress in the aerospace field. These innovative materials aim to gain in performance, lightness, power, durability or cost effectiveness.
Setaram's material characterization instruments, designed and manufactured by KEP Technologies, allow to study, understand, control and finally improve the thermal stability or the reactivity of ceramics, metals, glasses, plastics or composite materials used. Some examples below.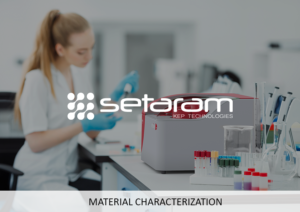 Metal corrosion

Improvement of reactor performance by characterizing the oxidation resistance of alloys and ceramic protective layers of turbine blades.

Efficiency of energetic materials

Control of spacecraft launch by measuring the stability of propellants and other propellant products.

Adsorption measurements

Protection of some satellites and exploration rovers against self-degradation phenomena thanks to adsorbents whose efficiency is compared thanks to our analysers.

Thermal stability

Securing the return to the Earth's surface of spacecraft such as space shuttles by testing their thermal shielding materials at the extreme temperatures they undergo when crossing the atmosphere.
---
Challenge
–
2. Design of parts and assemblies
An aircraft contains numerous mechanical parts and assemblies, of varying degrees of complexity.
With its multiple skills and expertise, KEP Technologies, with the activities of KEP Metal Solutions, is positioned as a privileged partner for the design from specifications (built-to-spec) and the optimization of the design of innovative, technically efficient and economically profitable solutions.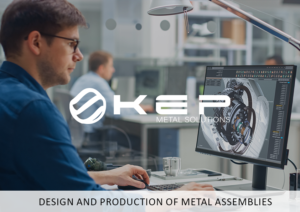 Design

Mechanical and functional design from specifications, integration of compliance with standards, calculations, modeling, simulations, tests, drawing.

Industrialization

Control of quality, costs and deadlines through optimized industrialization (ranges, processes, tooling, supply chain, control, etc.) based on our experience in putting thousands of references into production.

Co-development

Customer design optimization to improve manufacturing costs and process repeatability.

Engineering

Collaboration with the multidisciplinary Innovation Center and the Group's Engineering Division, for the development of complex and customized solutions (design, co-development, integration of complex industrial technologies).
---
Challenge
–
3. Production of metal parts and assemblies
KEP Metal Solutions is recognized in the aeronautics sector for its mastery of all metal transformation skills (design, sheet metal work – boiler making, mechanical welding, machining, surface treatment, assembly). The main aeronautics and space contractors have long relied on us for the production of complex components and assemblies that go into their systems.
Equipped with significant production resources, our industrial sites, all EN9100 certified, are spread over 3 major French regions and Morocco.
We manage projects from design to series production, including product qualification and supply chain management, to meet all customer requirements in terms of quality, cost and lead time.
Involved in a large number of aeronautical programs, KEP Technologies produces technical parts and assemblies such as :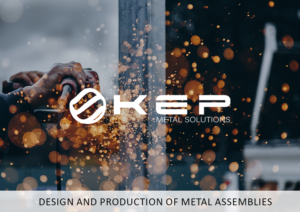 Engine parts and auxiliary power unit

Blades foil – fan and turbine blades, heat shields, casing supports, turbine baffles, collars and rings

Aerostructure elements

Aircraft drifts, landing gear leg protectors, thrust reversers and air inlets

Electronic systems

Electrical boxes, electrical core, front panels, bus bars for avionics, electronics and navigation systems

Pneumatic and hydraulic systems

Valve bodies, tanks, heat exchangers, fans, filters, water separators, thermal brake protections.
---
Challenge
–
4. Control of parts and sub-assemblies
An aircraft is an extremely complex system, composed of many mechanical parts. Their proper assembly and adjustment are essential to guarantee its operation and long-term performance.
To ensure proper assembly and fit, designers define critical specifications for each part in terms of dimensions, geometry, surface finish and assembly quality.
Through its Setsmart brand, KEP Technologies offers its customers solutions to control these specifications after mass production of parts or after assembly of sub-assemblies.
Our systems employ various sensors, cameras and automation tools to verify parameters such as those listed below.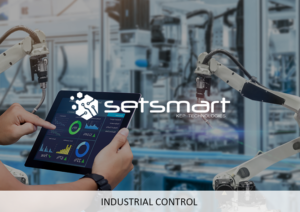 Geometric specifications

Control of compliance with various dimensional and geometric tolerances, with micrometric precision.

Assembly defects

Automated inspection of the presence of all essential parts on a sub-assembly after its assembly.

Orifice obstruction

Verification of the absence of obstruction of orifices when they have a critical function, for example on certain turbine blades of turbojet engines.

Surface defects

Control of the absence of surface defects on parts that have an aesthetic function such as control boxes.
---
Challenge
–
5. Assembling and mounting of assemblies
At the different KEP Metal Solutions sites, we have a supply chain and qualified teams to carry out assembly services of complex assemblies for the aeronautical sector.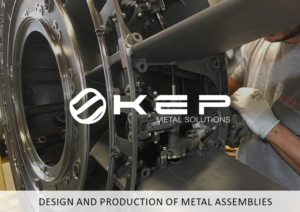 Aircraft engine modules

Assembly services for engine subassemblies, with complete management of supplies and just-in-time logistics for the customer's supply chain (crankcases equipped for CFM56B-5, -7, LEAP 1A and 1B engines)

Ground service equipment

Assembly and test services for service equipment, control and test benches Integration of mechanical, electronic, hydraulic, pneumatic and automatic functions

Sheet metal assemblies – boiler making

Capacity and qualification allowing us to carry out services of assembly of elements of sheet metal / boiler making by riveting, screwing with the couple, sticking, crimping, in the respect of the requirements of the aeronautical regulation.
KEP Technologies accompanies you on your projects in the aeronautics and space sector.
Find our brands :
A question, a project on the aeronautics and space sector?
Our teams are at your disposal. Contact us for more information!