Energy & Environment
Find out how we can support you in these markets.

Hydrogen – Energy
Hydrogen is an increasingly reliable alternative to fossil fuels. But the sector still faces many technological challenges. We use our skills in the design and production of mechanical assemblies, of industrial control systems, in materials characterization, engineering and innovation to help to with your challenges, whether they are linked with production, delivery, storage or conversion technologies.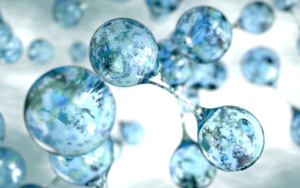 Characterization of materials for energy
SETARAM thermal analyzers, calorimeters, and gas sorption analyzers are used to:
• Determine the composition of fuels (biomass, coal, waste), and acquire information for their pyrolysis and combustion processes
• Characterize materials for fuel cell hydrogen storage: sorption, gas desorption and selectivity
• Characterize materials used for CO2 capture and sequestration: sorption, gas desorption, selectivity
• Determine the thermal stability, heat transfer and self-discharge of cells and batteries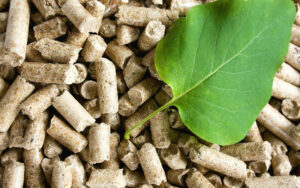 Multi-post nuclear sample characterization platform
As a main actor in the nuclear industry, we have conceived and realized a nuclear sample characterization platform comprising multiple testing stations.
The platform comprises 2 automated gamma spectrometry testing stations including the mechanical assembly and the control software, 1 manual spectrometry gamma station for expertise and 3 fool-proofing stations for the detection of radioactive samples. Two calorimeters complement the installation. The calorimeters, in combination with the gamma spectrometers, allow the identification and quantification of the radioactive materials with the highest precision.
The whole assembly respects all nuclear regulatory recommendations and is designed to withstand a Safe Shutdown Earthquake (SSE).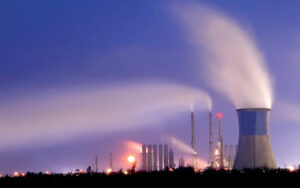 Design and production of metal parts and assemblies
KEP Technologies, through its brand KEP METAL SOLUTIONS, offers its know-how to clients for the study and manufacture of technical parts and assemblies, integrating a wide range of metalworking technologies.
These are particularly critical parts and assemblies with extremely tight manufacturing tolerances such as: control panels, battery cells and components, fuel cells, power generation systems, solar panels.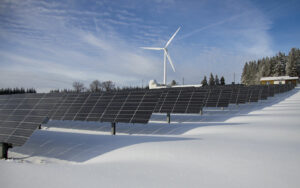 Water treatment
KEP Technologies offers its intervention capabilities, in France and abroad, in the water treatment field. These engineering projects concern the realization of the control / command and electricity package for sewage treatment plants, for drinking water supply stations (dam, water table) as well as the complete realization of lifting stations.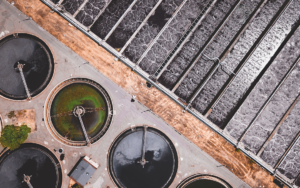 Automated handling and storage system
Within the context of post-Fukushima measures, which consist of consolidating or replacing nuclear installations to guarantee their safety eg. in the event of an earthquake or flood, KEP Technologies Group has developed an automated system for handling containers of nuclear material. The automated system enables containers to be stored in racks at different heights while respecting rules to reduce the risk of criticality linked to storage of significant quantities of radioactive material. The KEP Technologies Group managed this complete and complex project from A to Z. It called upon the full technical skills of the group to meet all requirements: safety constraints, earthquake resistance, durability, resistance to radioactive irradiation, easy maintainability, safety redundance, easy handling by operators. The project was carried out in record time for a project of this magnitude. Within its scope the Group's engineering teams successfully completed: Calculations of earthquake resistance, mechanical studies and design, safety studies, organizational and human factors, etc. design, electrical realization, control command, industrial computing, vision, on-site installation, commissioning, user training, maintenance and logistical support and maintenance (SLI SDF).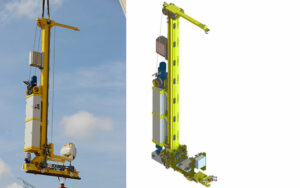 Dimensional inspection of nuclear fuel
Setsmart's thickness control solutions are used to check the dimensions of uranium oxide pellets intended for fuel stacks. Our solutions using non-contact pneumatic measurements are particularly well-suited to this.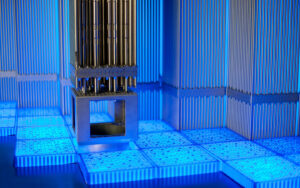 Would you like more information?
You have a particular problem? Please get in touch with us.