KEP Technologies' solutions to the challenges of the hydrogen sector
Date: - Categories: Brands / Engineering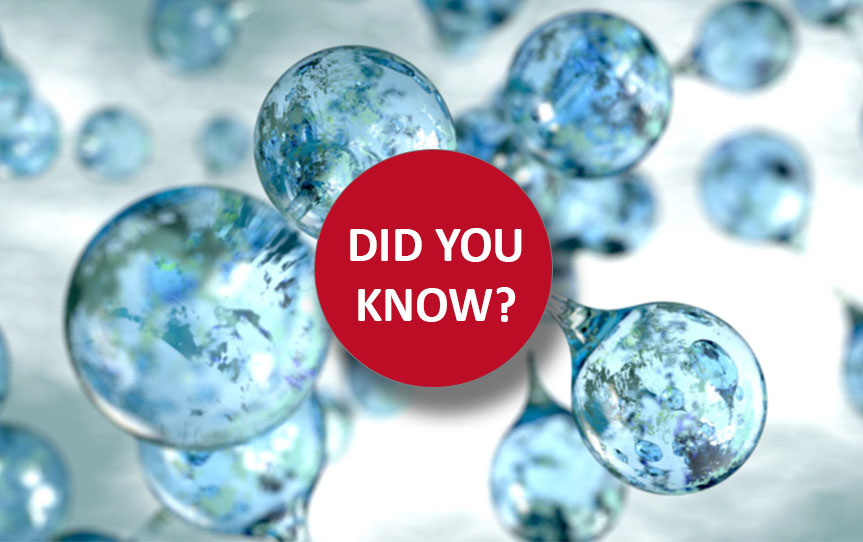 For several years, hydrogen has been a highly coveted sector, both ecologically and economically. European countries are investing more and more in this energy vector, especially for its impact on reducing greenhouse gas emissions.
Hydrogen has become a real challenge in the development of our energies, which can be broken down into 4 aspects
Production
Storage
Distribution
Conversion
Challenge
–
1. Hydrogen production
Several techniques exist to produce hydrogen, one of the most widespread is the steam reforming of natural gas. This is a reaction of methane with water to form hydrogen and CO2.
The second technique to produce hydrogen is water electrolysis, which is the reaction between the electricity produced and water. In this approach, the cost and lifetime of the materials used, especially the separators, are limited.
It is therefore preferable to control the parts in an automated way in order to make their large-scale production reliable.
If new materials are considered, it is also important to characterize their stability.
Hydrogen production can also be achieved by processing biomass and waste. However, the high cost of current catalysts requires an optimization of these materials. The characterization of the efficiency of potential new catalysts can therefore ultimately lead to savings.
Once hydrogen is produced, it must be stored and transported so that it can be distributed and used.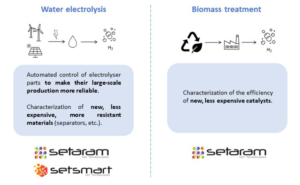 Challenge
–
2. Hydrogen storage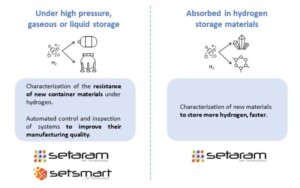 Challenge
–
3. Hydrogen delivery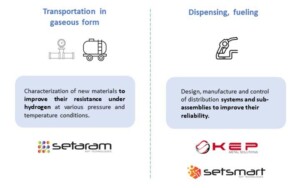 Challenge
–
4. Hydrogen conversion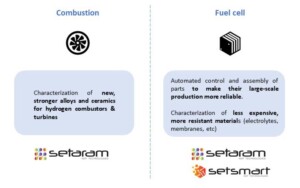 KEP Technologies, your privileged partner
–
Management of your hydrogen projects
KEP Technologies also assists you in the management of your complete projects. These projects can be, for example, the deployment of hydrogen production facilities as a raw material for industry, or to inject it into the gas network.They can also involve the supply of electricity for the grid or locally (off-grid).
We use our engineering capabilities and our extensive know-how in managing complex projects at all stages. You benefit from our expertise in a variety of technologies, the integration of technologies from our extensive network of partners and subcontractors, and our full range of skills. As a medium-sized company, KEP Technologies has all the industrial and financial capacities to carry out large-scale projects.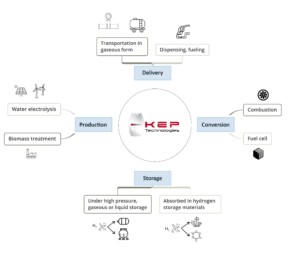 KEP Technologies supports you at every stage of the hydrogen life cycle
Find our brands :
---
A question, a project in the hydrogen sector?
Our teams are at your disposal. Contact us!